1927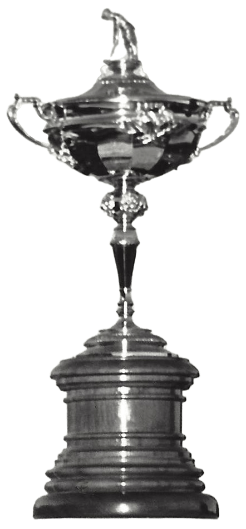 The Ryder Cup, a biennial men's golf competition between teams from Europe and the United States, has been contested every two years since 1927. 
Out of thousands of golf courses, only 25 golf courses in America have hosted a Ryder Cup. In 1955 Thunderbird was selected to forever become a member of the very exclusive group of courses to host The Ryder Cup -  an unheard of honor for a young golf course in a remote part of the world at the time.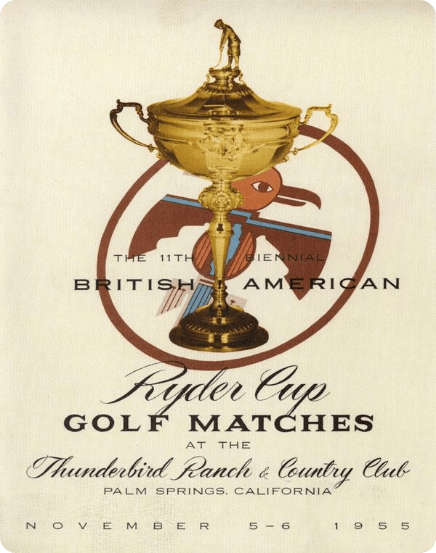 For the competition, Thunderbird's golf course was augmented with par being reset at 72 and the golf course lengthened to 6,600 yards.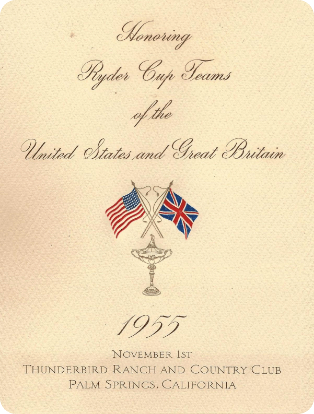 The
American
team
was
captained
by
1954
PGA
Champion
Chick
Harbert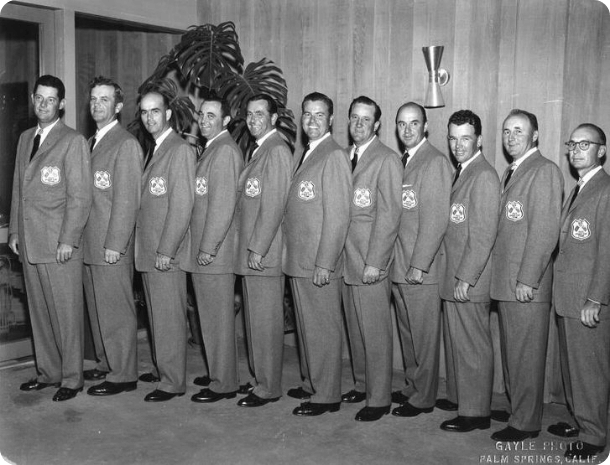 Honorary U.S. Captain Lloyd Mangrum, Sam Snead, Cary Middlecoff (1955 Masters Champion), Ted Kroll, Chandler Harper, Marty Furgol, Doug Ford, Jack Burke, Jr., Tommy Bolt, and Jerry Barber made up the American Team.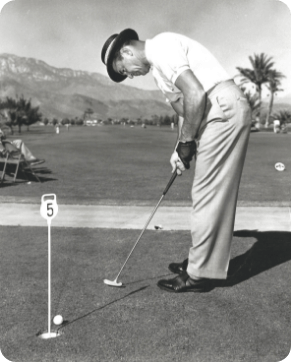 The
Americans
won
three
out
of
four
foursome
matches
on
Saturday
and
five
of
the
eight
singles
matches
on
Sunday.
Festivities and celebrations carried on in The Clubhouse after the competition. 
SCROLL OR CLICK FOR CHAPTER 04: The Ford Thunderbird